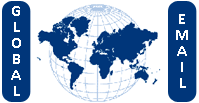 Showa, Showa Yuki Lubrication. Devco-Showa Lubricating Systems.
DEVCO CORPORATION
300 LANIDEX PLAZA
PARSIPPANY, NJ 07054
Toll Free: 1-800-323-3826
Fax: (973) 781-0234
For Calls Outside the USA: (973) 781-0200
E-mail - info@devcocorp.com
Download Credit Application Form: PDF Format | MS Word Format

©2009 Devco Corporation. All rights reserved. Devco is a registered trademark of Devco Corporation. All other brands or products names, marks and logos are trademarks or registered trademarks of their respective companies.